Toby Keith, 'Wacky Tobaccy' [Listen]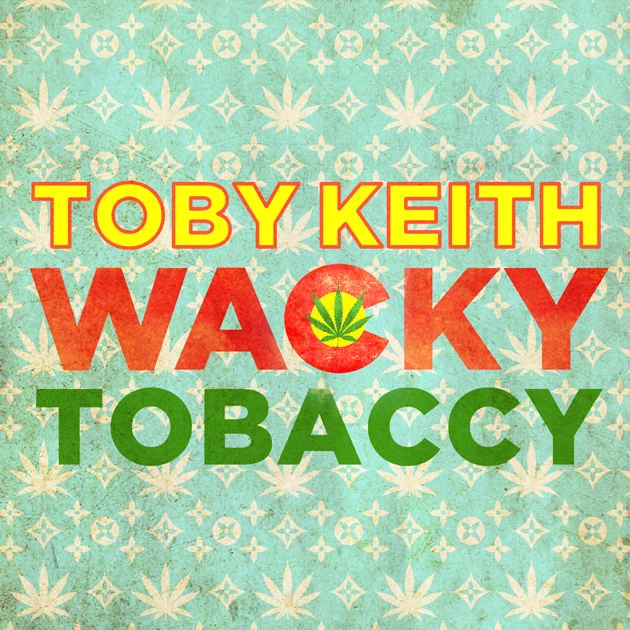 Toby Keith is always one to make a statement, and he makes a pretty hilarious one with "Wacky Tobaccy."
Though it sounds like a traditional country song, the topic at hand is anything but as Keith hilariously brings to life the effects of the "wacky tobaccy" — and we all know he's talking about. Keith is as creative as ever lyrically, painting quite a colorful picture with his description of the drug, crooning: "Puff it in a pipe and you can twist it in a stem / You can bake it in some brownies, smoke it through a bong / Roll up a great big fat one like ol' Cheech and Chong."
The 56-year-old singer has never shied away from a topic that seems to make a joke of itself (see "Red Solo Cup") and turning it from a parody into an anthem, just one characteristics that's added a unique flair to his multi-decade career. Though gruff on the outside, the country star has a cunning sense of humor, harboring a subtle, yet powerful way of letting it play out in fitting songs, and "Wacky Tobaccy" is a prime example.
It's been a while since we've heard a strong hit from Keith, but this blend of country power and pure hilarity may just do the trick.
Did You Know?: Toby Keith is a former semi-pro football player for the Oklahoma City Drillers.
Listen to Toby Keith, "Wacky Tobaccy"

Toby Keith's "Wacky Tobaccy" Lyrics:
Wanda is a woman she works down the hall / Shows up on time, shes like balls to the wall / She went out to lunch with her High School Friends / 'Bout three hours later she came rollin' back in / Well, the boss man really jumped her / Son he wasn't joking / Everybody in the office knew Wanda had been smokin'.
Chorus:
That old Wacky Tobaccy / When you feel it creeping up on you / That old Wacky Tobaccy / Kick back and let it do what it do.
Know you can two tote her, you can one hit him / Puff it in a pipe and you can twist it in a stem / You can bake it in some brownies, smoke it through a bong / Roll up a great big fat one like ol' Cheech and Chong / Burn it through a hole / In a can of Budweiser / If you can't take the heat son vaporizer.
You got your Mexican and Jamaican with those buds of blue / Humboldt County and Hydroponic too / Okeechobee Purple from down in the South / And that ol' stuff your uncle smokes 'ill give you cotton mouth / Homegrown is healthy, synthetic can kill ya / My all time favorite is redhead sensimilla.
See 13 Country Stars Who've Admitted to Smoking Marijuana
Find Toby Keith on the Top 10 Country Songs of the '90s
Source:
Toby Keith, 'Wacky Tobaccy' [Listen]